Specifications
Rated power: 187kW 
Engine model: Shangchai C6121ZG16 
Operating weight: 28000kg 
Working width:3520kg        
ITEM

SR28MR-3

weights

Operating weight(Kg)

28000

Axle load,front( Kg)

14000

Axle load,rear( Kg)

14000

Compaction wheel

Static linear load,front/rear(N/cm)

618/762

Working width(mm)

3520

Drum diameter(mm)

1700

Wheel base

3500

Dozer Blade

Max Lifting Height(mm)

1146

Max Cutting Depth(mm)

150

Blade capacity(m3)

11

Drive Train

Forward speed(km/h)

0-4.82

0-7.66

0-11.6

Reverse speed(km/h)

0-4.82

0-7.66

Min. Ground clearance

465

Max. Climbing ability(%)

100

Engine

make&model

Shangchai C6121ZG16

Type

Turbocharged

Fuel

Diesel

cooling

Water

Number of cylinders

6

Rated power(kw)

187

Rated speed(rpm)

2200

Brakes

Service brake

Pressurized air braking 

Parking brake

mechanical

Steering

Steering system

Oscillatiing, articulating

Steering method

Hydrostatic

Steering angle(Grad)

±36°

Oscillating angle(Grad)

±8°

Machine Dimensions

Overall length

7930

Overall width

3660

Overall height

3960
Technical Features

1.Shangchai C6121ZG16 water-cooled engine maintains the whole machine under best working status with strong power to ensure the compacting quality and high efficiency and energy-saving.
2.With professional design and precise manufacturing, the hydro-mechanically driven power drive system is specialized for severe trash treatment environment to provide stronger power, higher productivity, and lower unit hour operating cost.
3.The weight of the compactor is equally distributed on the axles, which applies a super-strong linear compacting force onto the compacting drum so that the compacting drum can not only complete the crushing and compacting of trashes, but also feature sufficient corrosion resistance.
4.The full-enclosed cab can protect the driver against the influence of severe working environment. The traveling of the machine is controlled by the single gearshift joystick and the steering of the machine is controlled by the steering wheel to effectively improve the operator's working efficiency and relieve the fatigue.
5 .The lifting of the blade is controlled by the mechanic connecting rods, featuring simple and practical operations. The comfortable and firm seat capable of longitudinal adjustment is equipped with left and right foldable armrests and retractable seat belt. The heating and air conditioning system is equipped to achieve higher operating comfort and efficiency.
6.The unique anti-winding device for the steel drum can prevent the winding of trashes on steel drum.
7.The optical monitors within the cab are the safety guarantee for frequent reversing operations of the compactor.
8.The exterior ROPS structure of the cab can guarantee the driver's safety under extreme conditions.
9.Three-layer guard plates effectively guard all terminal reducer interfaces of front and rear axles against the ingress of foreign material and all guard plates are easily accessible and dismountable.
10.The overhead steering cylinder effectively eliminates the possibility of impact by the trashes.
11.The bottom of the compactor is under full-enclosed protection by baseplates to keep clean the machine to the maximum extent.
12.The cab adopts tilting structure and the rear hood adopts combination openable structure to promote the maintenance convenience.
13.The connection between blade and front frame adopts unique seat bolted cover and ball joint to ease the assembling, which can be easily replaced if being worn.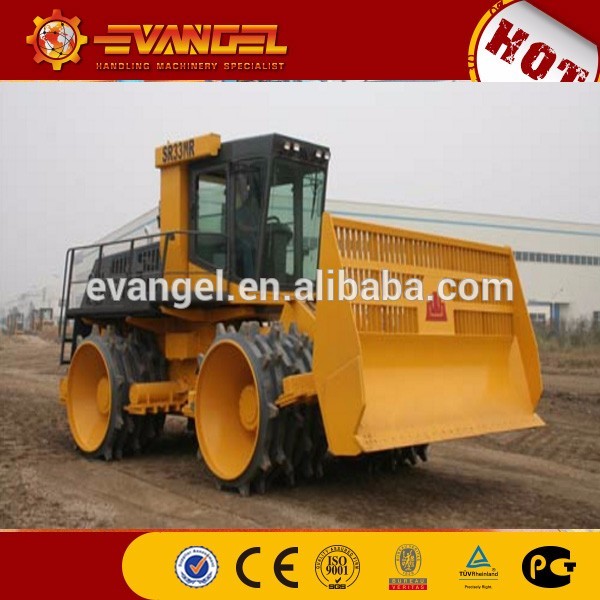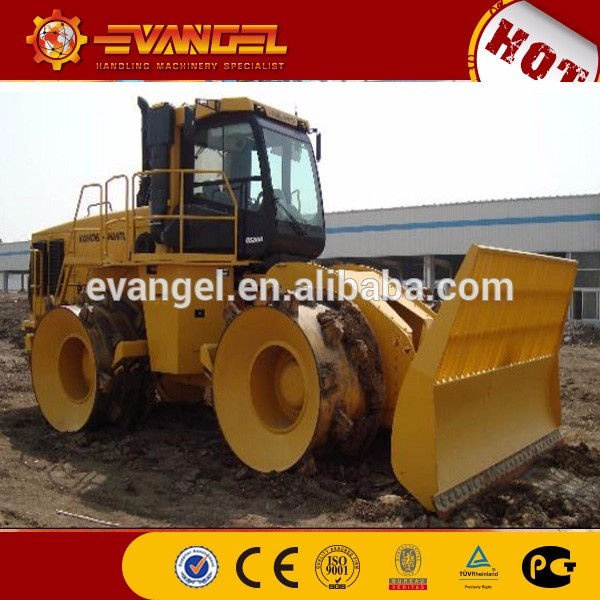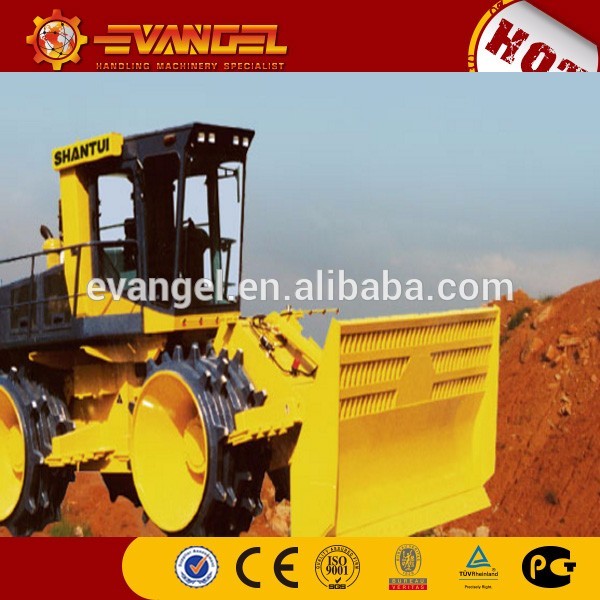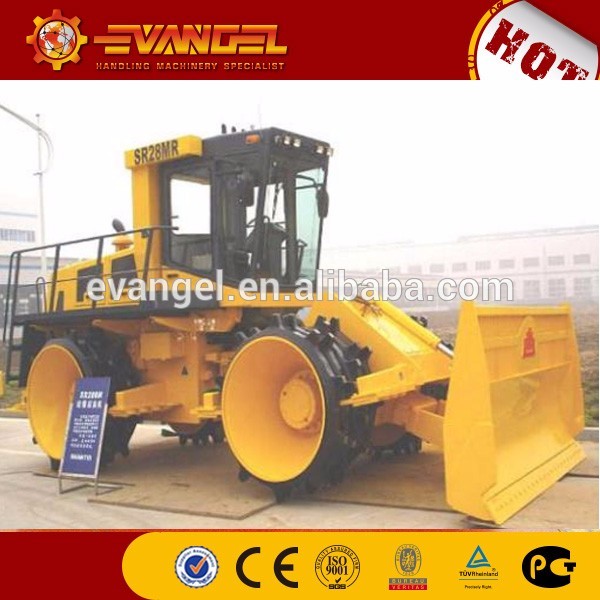 Our products:
1) All kinds of China Construction Machinery.
(Types: Wheel Loader, Excavator, cranes, paver, Road Roller, Tractor, etc.)
2) ALL kinds of trucks.
( Types: Dump Truck, Tractor Truck, Concrete Mixer Truck, Cargo Truck, Trailer , etc.)
Sunny Feng/ Sales Manager

Evangel Industrial (Shanghai) Co., Ltd.
Evangel International Machinery Ltd.
(CHINESE LEADING CONSTRCUTION MACHINERY AND SPARE PARTS EXPORTER)
Add: Suite 1326, Fortune Times Tower, No. 1438 North Shanxi Road, Shanghai, China
 
Skype:sunny.feng7789       Mobile/Whatsapp/Viber: +86-18019735352
Tel:+86-21-6277-0028 ext. 812   Fax: +86-21-6277-0109 ext. 815