Product Description
Complete Quarry Crushing Machine Hammer Crusher Parts
Hammer crusher is suitable for crushing medium-hardness materials such as limestone, slag, coke, coal, glass, clinker and so on.Hammer crusher has the advantages of simple structure, large crushing ratio and high production efficiency, which can break both dry and wet forms.Hammer Crusher can adjust grate strip gap according to change the size of the material which can meet the different needs of different users.
Hammer crusher features:
1. Working hammer casting with new technology, wear-resistant and impact-resistant.
2. Output size can adjust according to the customer's request.
3. Beautiful overall design, compact structure, less easily damaged parts, easy maintenance compact structure, reduce dust pollution
TyCrusher Parts offer all kinds of mining crushers such us Jaw Crusher,Cone Crusher,gyratory cruhser,hammer crusher,ect.In addition,we produce wear parts include Mining Crusher parts cover Jaw Crusher Parts,Cone Crusher Parts,Gyratory Crusher Parts,Hammer Crusher Parts,Ball mill liner.
We can customize products according to your needs,just contact us.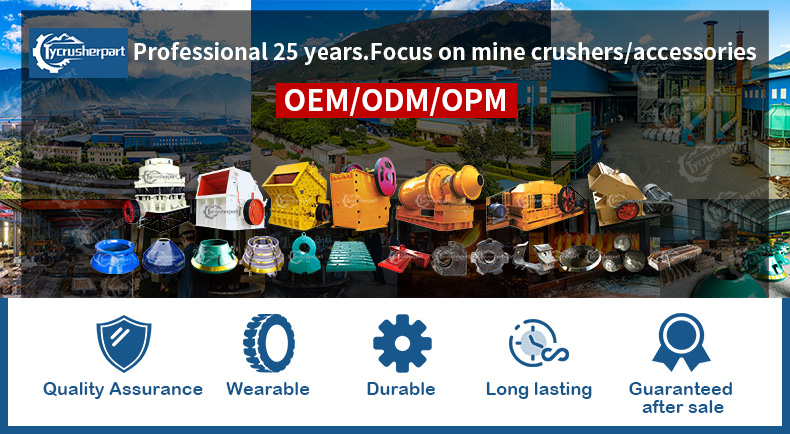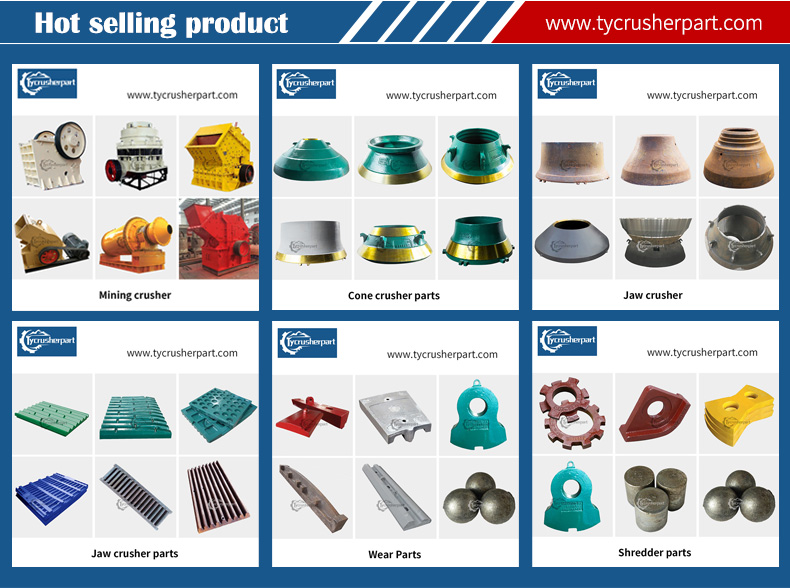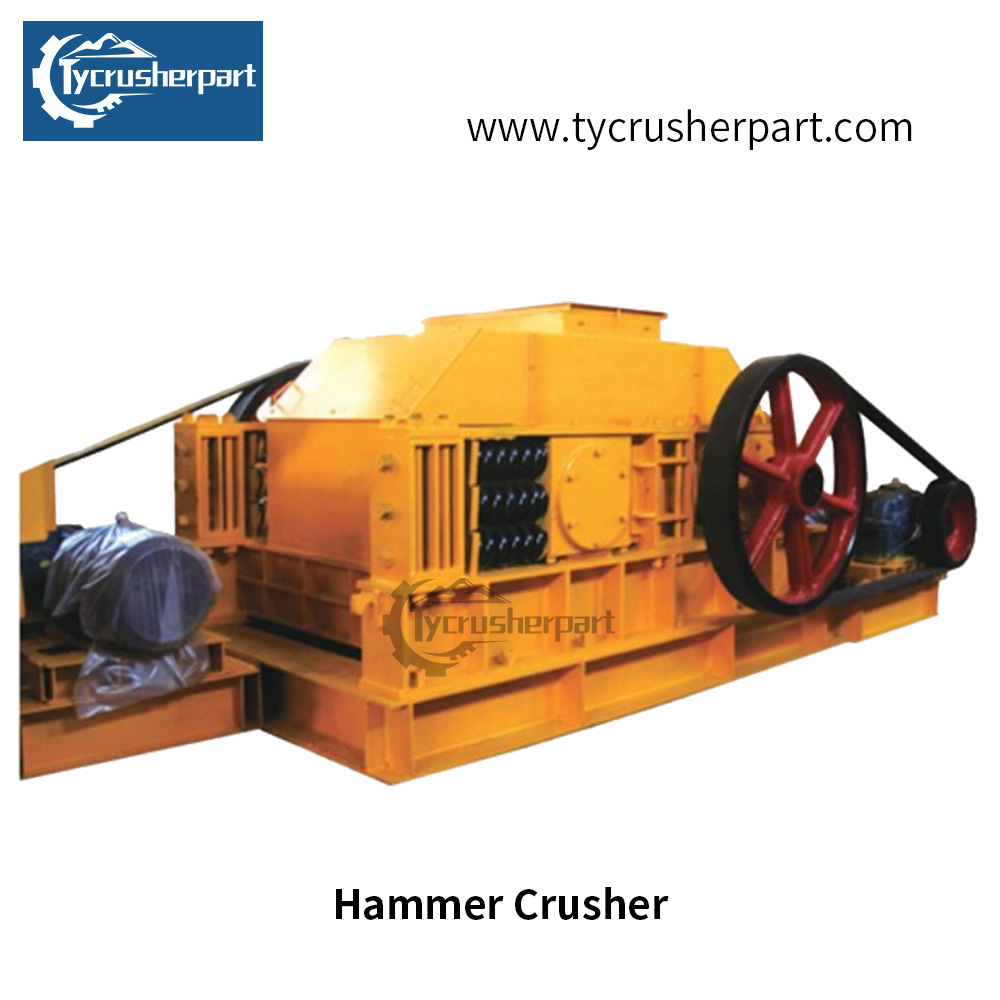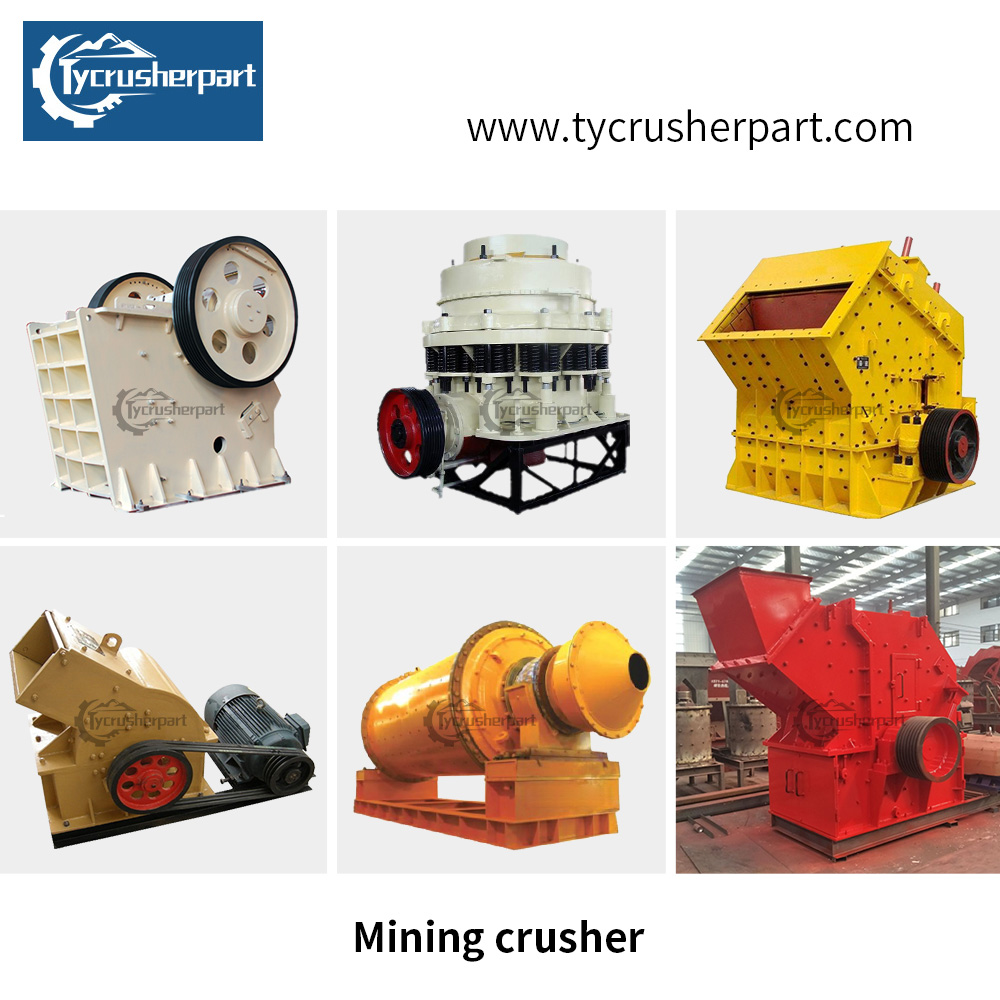 | | | | | | | | |
| --- | --- | --- | --- | --- | --- | --- | --- |
| Model | Feeding size (W*L) (mm) | Rotor work (D*L) (mm) | Output size (mm) | Capacity(t/h) | Power(kw) | Weight (t) | Overall size (L*W*H)(mm) |
| PCZ-1308 | 850*800 | 1310*790 | <30 | 100-160 | 132 | 15.6 | 2818*2100*2390 |
| PCZ-1510 | 1000*850 | 1500*950 | <30 | 160-210 | 132*2 | 17.2 | 3260*2370*2750 |
| PCZ-1512 | 1210*900 | 1500*1160 | <30 | 220-270 | 160*2 | 22 | 3260*2580*2750 |
| PCZ-1615 | 1500*1200 | 1650*1452 | <30 | 360-420 | 200*2 | 28 | 3456*2915*3185 |
| PCZ-2015 | 1500*1400 | 2000*1500 | <30 | 450-500 | 250*2 | 56 | 3880*2990*3560 |