Product Description

Low Cost Gold Elution Electrowinning Mining Machinery is used for the desorption and electrolysis of gold-loaded carbon. It has been widely used in many gold mines at home and abroad, such as carbon slurry process, pool leaching process, and heap leaching process. . The equipment has obtained 5 Chinese patents, the patent numbers are 98201286.1/95229132/95229133/95229134/95229135.
Compared with similar products at home and abroad, this series of equipment has significant technical advantages as follows:
1. High gold desorption rate: the gold grade of barren carbon after desorption is≤80g/t (similar products in the industry are generally≤100g/t).
2. High primary electrolysis rate: the average electrolysis rate of desorption solution is ≥90%. (similar products in the industryare generally around 70%).
3. Accurate gold balance: the actual amount of gold obtained after desorption and electrolysis is consistent with the theoretical gold content in the gold-loaded carbon. (similar products in the industrygenerally have the phenomenon of " gold flotation or accumulation ", which causes the loss of gold in the processing process and makes the amount of gold unbalanced)
4. Efficient and easy to operate: The whole set of equipment adopts integrated design, and the automation of signal acquisition, operation adjustment control and safety protection ensures high efficiency, easy operation, safety and reliability during the entire operation.
Main operating parameters:
Desorption electrolysis temperature: 100±2℃
Desorption electrolysis pressure: normal pressure
Electrolysis voltage: 2.5~3.5V
Processing time per batch: 36-72h
Main series equipment:
Device model

JH-300

JH-500

JH-1000

JH-1500

JH-2000

JH-3000

Processing capacity (kg/batch)

300

500

1000

1500

2000

3000

This series of equipment is non-standard configuration according to user needs
Hot sale cheap elution gold electrowinning and electrorefining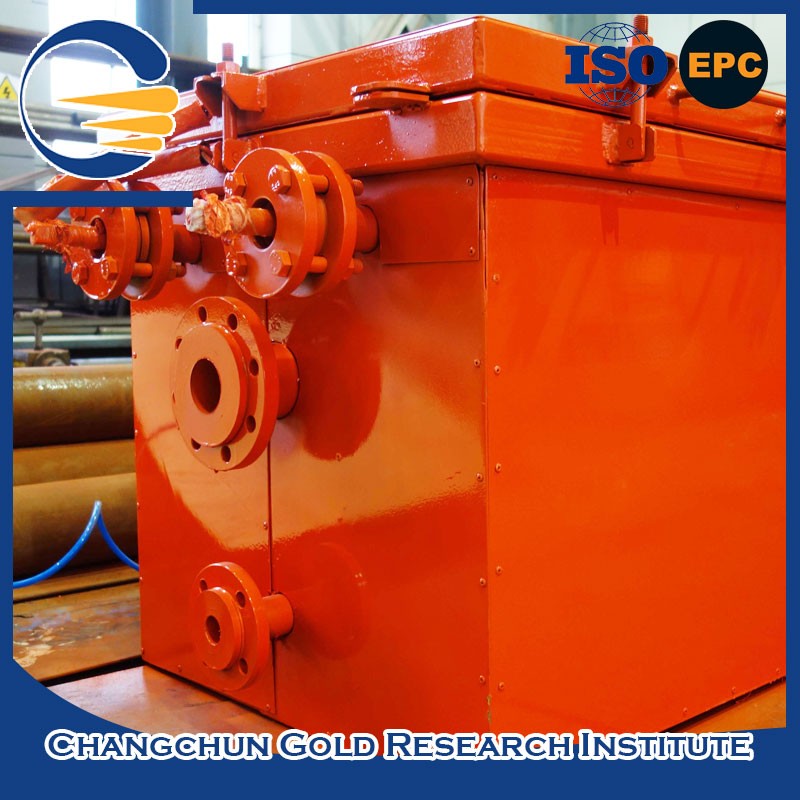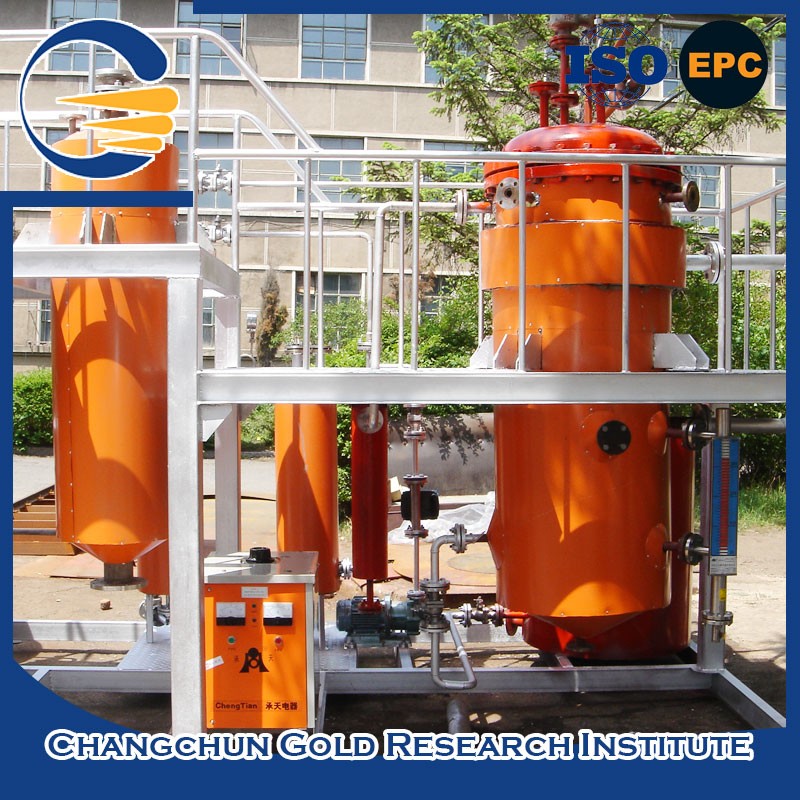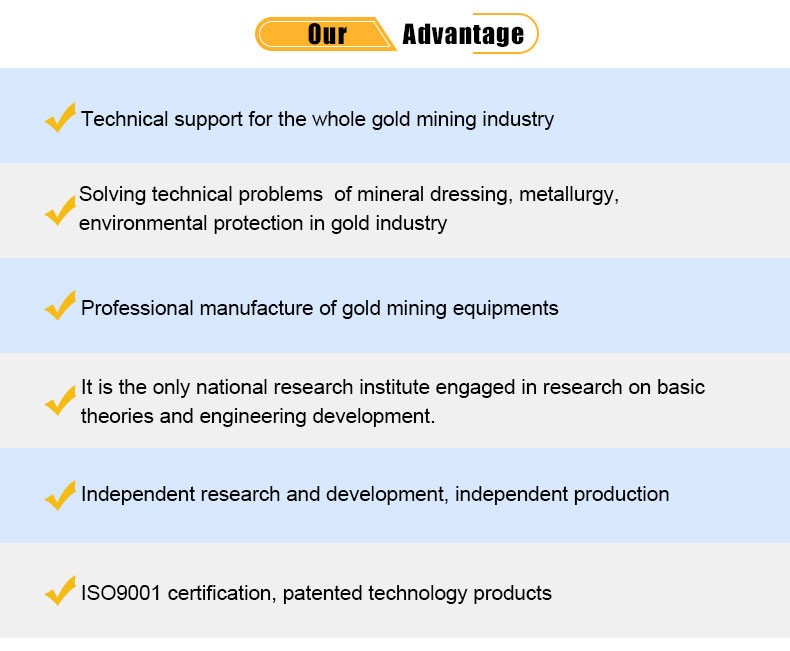 Founded in 1958, Changchun Gold Research Institute Co., Ltd. is the only national-level scientific research institution specializing in the research and development of basic theories of gold industry and gold engineering technology in China. It has an authoritative position in China's gold industry.Since its establishment, Changchun Gold Research Institute Co., Ltd. has completed 2,335 commissions for domestic and foreign companies, and achieved 530 technical achievements, including 145 national and foreign national level achievement awards, and 476 patented technologies, including 69 invention patents. The number of patents ranks first in China's gold industry, and the scope of patent coverage includes China, Australia, the United States and other countries and regions; presided over or participated in the formulation of 95 China's gold industry standards, and the number of completed and implemented standards accounted for more than 90% of China's gold industry standards . In addition, Changchun Gold Research Institute Co., Ltd. also provides strong technical support for the construction and technological transformation of more than 1,000 gold mines at domestic and foreign. The technical research field covers the entire process of gold industrial production.
The self-developed equipment includes: synthermal temperature electrolysis equipment for non-cyanide desorption of gold-loaded carbon in medium temperature, and synthermal temperature electrolysis equipment for gold-loaded carbon desorption in normal pressure, electrically heated activated carbon regeneration equipment, and placer gold gravity spearation equipment (including water jacket gold selection machine, placer gold washing and separation equipment, mixing tank, gold jigging equipment), equipment for beneficiation, smelting, environmental protection , environment-friendly gold leaching agent.
Over the years, Changchun Gold Research Institute Co., Ltd. has provided technical solutions for more than 1,000 domestic and foreign companies and institutions, achieved a number of leading scientific and technological achievements at home and abroad, and relieved the technical bottleneck restricting the development of the gold industry. Its has established businesses in China, Australia, the United States, Canada, Kazakhstan, Kyrgyzstan, Russia, Mongolia, North Korea, Ghana, Mozambique, Kenya, Tanzania, Peru, Colombia, Malaysia, Indonesia, Myanmar, Laos, Vietnam and other dozens of countries or regions .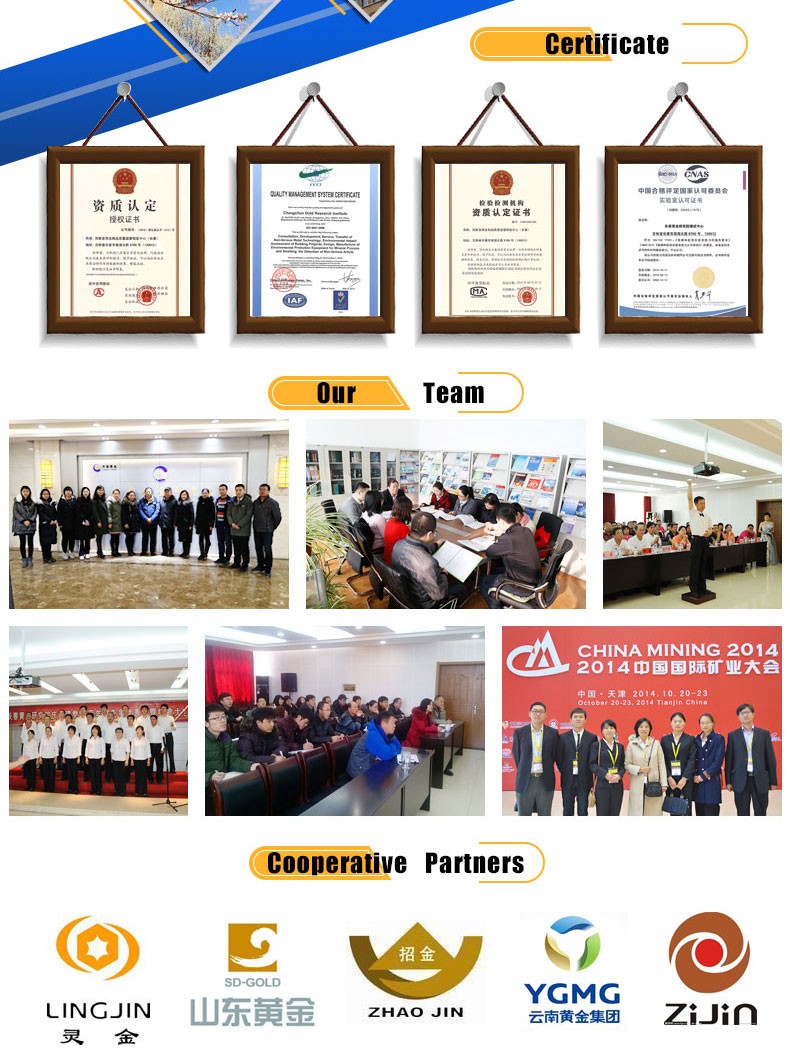 | | |
| --- | --- |
| Q | A |
| 1.What's the location of your factory | Changchun, China |
| 2.Where is your nearest sea port | Dalian Port |
| 3.MOQ | One set |
| 4.How about your packaging | Nude packaging, wooden box packaging or container packaging |
| 5.Is it possible to visit your factory | Yes, welcome to visit our company |
| 6. What is the lead time | Shipped in 30 days after payment |