Product Description
Hot Selling Cone Crusher Machine Hign Quality
Cone Crusher is often used in the secondary and tertiary crushing process. It makes use of the best coordination of crushing frequency and eccentricity, which enables the crushed materials much more fine.
Various types of crusher chambers are available for customers to choose according to their different needs. And it is suitable for crushing all kinds of ores and rocks with hardness of medium and above.
TyCrusher Parts offer all kinds of mining crushers such us Jaw Crusher,cone crusher,gyratory cruhser,Hammer Crusher,ball mill ect.In addition,we produce wear parts include Mining Crusher parts cover Jaw Crusher Parts,Cone Crusher Parts,Gyratory Crusher Parts,Hammer Crusher Parts, Ball mill liner,and so on.
We can customize products according to your needs,just contact us.
The crusher parts we produce almost cover all the famous brands, including: Mesto, Sanvik, Terex, Trlo, Symons, Shanbao, Shibang & etc.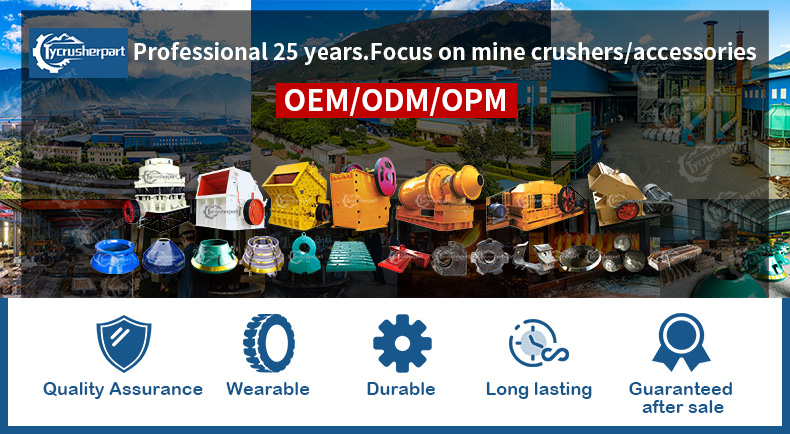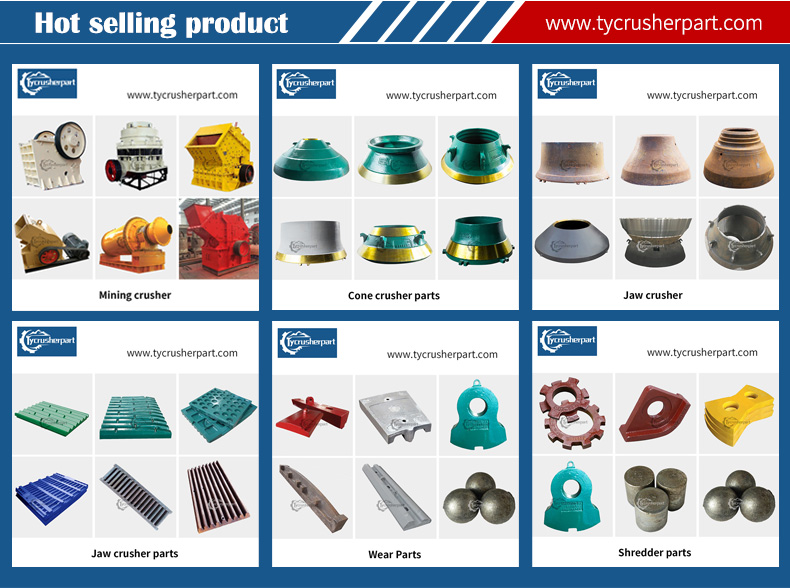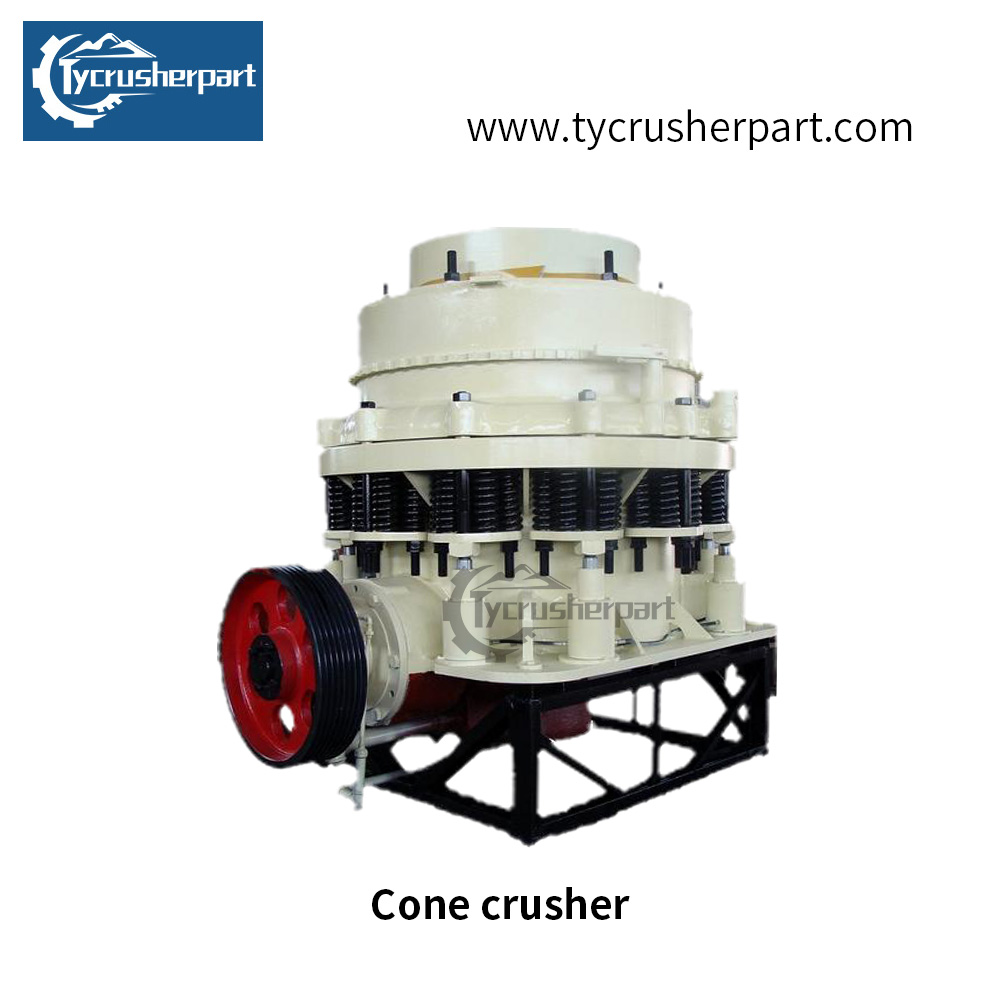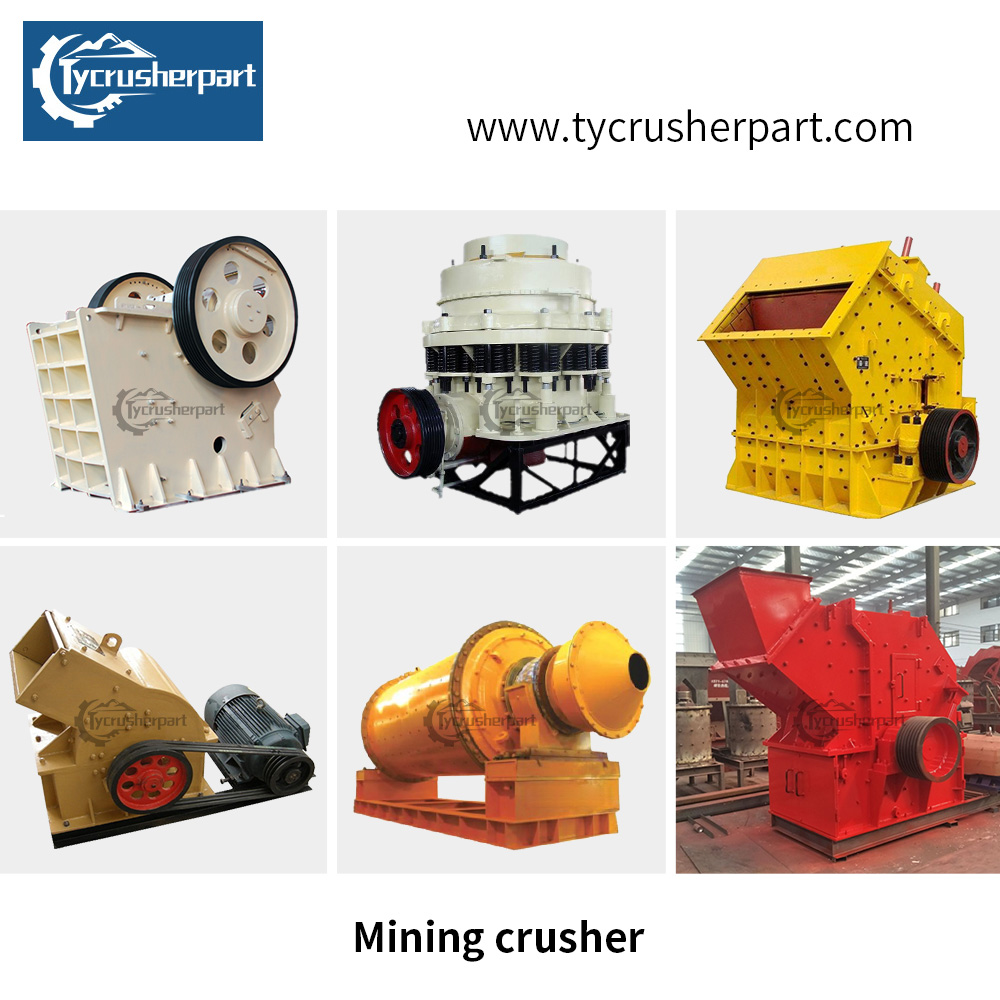 | | | | | | | | |
| --- | --- | --- | --- | --- | --- | --- | --- |
| Model | Feeding size (W*L) (mm) | Rotor work (D*L) (mm) | Output size (mm) | Capacity(t/h) | Power(kw) | Weight (t) | Overall size (L*W*H)(mm) |
| PCZ-1308 | 850*800 | 1310*790 | <30 | 100-160 | 132 | 15.6 | 2818*2100*2390 |
| PCZ-1510 | 1000*850 | 1500*950 | <30 | 160-210 | 132*2 | 17.2 | 3260*2370*2750 |
| PCZ-1512 | 1210*900 | 1500*1160 | <30 | 220-270 | 160*2 | 22 | 3260*2580*2750 |
| PCZ-1615 | 1500*1200 | 1650*1452 | <30 | 360-420 | 200*2 | 28 | 3456*2915*3185 |
| PCZ-2015 | 1500*1400 | 2000*1500 | <30 | 450-500 | 250*2 | 56 | 3880*2990*3560 |